Australian Worm Growers Association Vermiculture Inc
Earthworms: For A Greener Future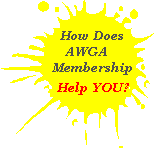 Interesting web pages

Check out our educational webpage as it contains media produced by AWGAVI.

Links

Reln - Australian Made Worm Systems
Worm Revolution - Stephen White
www.wormdigest.com
www.biocycle.com - Major academic journal in the United States

www.ofa.org.au

- website of the Organic Federation of Australia
http://www.csiro.au/org/Entomology.html - CSIRO soil entomology research
www.recycledorganics.com - Recycled Organics Unit at the University of NSW
Informtion on earthworms
National Waste Policy 2010
Earthworms information
Further information
Compost Tea
Back to Earth Australia Tooradin
Suggest a website
Suggest a website
Suggest a website
Have a link that should be added to this page? Contact David Barker the Internet Secretary

Please contact us if you wish to report deadlinks or suggest other websites that we could include in our list.
Copyright © 2011 Ausworm.com. Designed by Web Page Templates and web site maintained and hosted by Jason Manewell of Great Lakes Online Australia.
Dept of Fair Trading (Victoria) A0032907R